Buffy Stinchfield
PT, MPT
Buffy became a passionate advocate for women's and pelvic health after years of suffering in silence with pelvic pain. She realized she finally needed to specialize in pelvic health after the birth of her first child in 2008 when her labor was anything but simple and her recovery was even more difficult. As she began her studies into this speciality, she was floored at the staggering statistics in pelvic health that pointed to the fact that pelvic health issues are VERY common. All of those years suffering in silence thinking she was ALONE should never have happened… and it is STILL the case for so many.
She helps women of all ages resolve and overcome issues including pelvic pain, endometriosis, bladder pain syndrome, pelvic organ prolapse, urinary leakage, bowel leakage, constipation, tailbone pain/injuries, postpartum recovery, back and neck pain, hip pain, and most orthopedic conditions.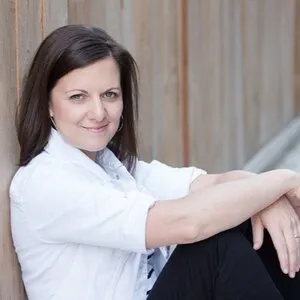 She is also a staunch advocate for pregnant women to be able to be assessed and empowered during their pregnancy to help them optimize their preparation for labor and delivery as well as help prepare them with tools needed for early recovery from vaginal or cesarean births. Pregnancy is the BEST time to find out if there are issues with pelvic floor muscle coordination, pain, and ability to actually "push" during labor.
She is committed to getting to the WHY to help her patients heal for good instead of just treating the symptoms, addresses the WHOLE BODY, uses a combination of hands on techniques and restorative exercises to help her patients achieve real success. She knows firsthand how busy life can get, and won't overwhelm her patients with too many exercises to do at home.
Buffy earned a Master of Physical Therapy degree in 2006 from California State University, Northridge. She has continued her education in women's health post graduate school with the Herman and Wallace Pelvic Rehabilitation Institute and many other courses since 2010.
Buffy is married with 3 children, co-op homeschools, is an old dancer with kids who now love dance as well, is a Harry Potter nerd, loves to hike, run, go to Barre3 classes, and plan and go on family vacations.