When it comes to caring for ourselves during pregnancy, we have many choices of who we can have on our healthcare team.  Though a midwife or OBGYN may be the only provider we select, others have found that utilizing the care of a chiropractor to be well worth their time and help them get through their pregnancy with much less pain and feeling better cared for overall.
No one will argue that our spines and entire bodies go through a whole lot of changes in this pregnancy journey!
Join me as I get the low down from Dr. Nicole on just what does a chiropractor do to help us while pregnant and beyond, how to find a professional who has extra training in prenatal clients, and how they can be a part of a multidisciplinary healthcare team before and after baby comes!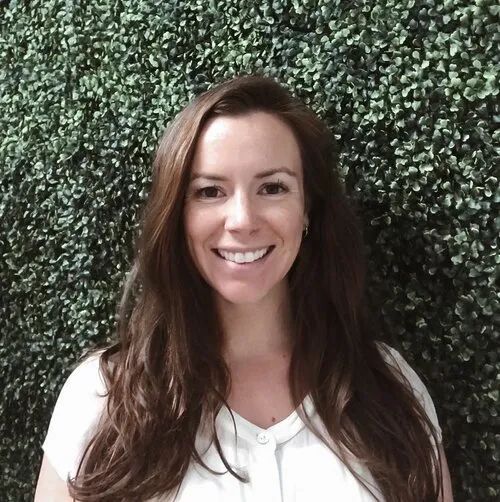 Dr. Nicole believes the power to heal your body is inside you. As a chiropractor, she works alongside this power to help optimize your health and wellness. Dr. Nicole values root-cause medicine, the rhythms of mother Earth, and listening to your body and its natural rhythms. She knows the importance of partnering with other healthcare providers – both allopathic and holistic – to provide care for the whole you. She believes that you deserve a healthcare team that empowers and inspires you, and she is honored to be part of that team.
A Chicago native with a background in competitive cheerleading and yoga, Dr. Nicole developed a deep appreciation for the potential of the human body. She received her Bachelor of Science in Biology from the Illinois Institute of Technology. Determined to make a difference in the world by helping others, she ventured west for her chiropractic studies. She graduated from the University of Western States in Portland with magna cum laude honors in her Doctor of Chiropractic, and concurrently earned her Master's in Sports Medicine, where she worked with high school athletes to jump start their health journeys.
As a lifelong student, Dr. Nicole has completed trainings with the Prague School of Rehabilitation/ Dynamic Neuromuscular Stabilization and the Motion Palpation Institute. She has earned certifications in pregnancy-specific Webster technique and 200-hour yoga teacher training, and will soon be a certified B!RTHF!T professional. When she is not with patients, you'll find her spending time outdoors with her partner, son and five (yes, five!) dogs.
Website: drnicolevalio.com
Booking: drnicolevalio.janeapp.com
Instagram: @drnicolevalio