We get to meet Dr. Jocelyn, a seasoned athlete, Cross Fitter, and pelvic and core specialist physical therapist, and talk about all things Cross Fit and pelvic health!
Want to hear some truth bombs about pelvic and core health and high-level fitness, this episode is for you! Jocelyn tells it like it is when it comes to training smart and sparing our pelvic health. You don't want to miss this episode!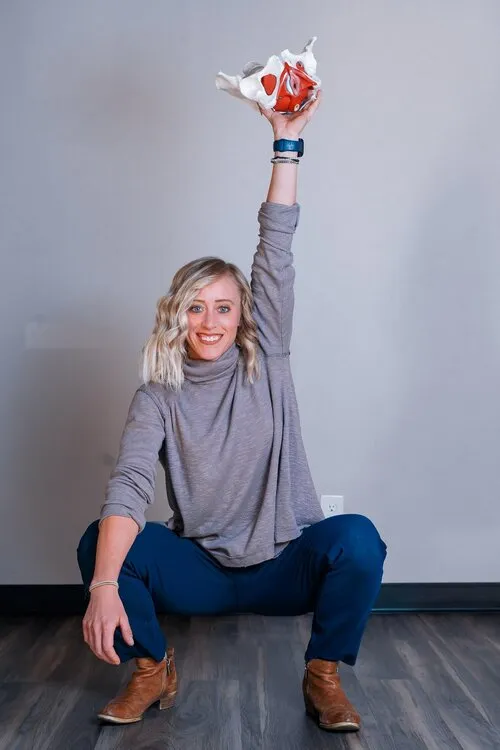 Jocelyn Connolly, "The Vagina Doc, helps women who feel stuck or out of touch with their body MOVE, FEEL, and LOOK better without medications, surgery, or gimmicks. She is the online pelvic health expert for female athletes & active women looking to prevent or overcome issues like urinary leakage, diastasis recti, pelvic organ prolapse, nagging pain, and recurrent injuries. 
Links: 
Website: thevaginapt.com
Instagram: instagram.com/the.vaginadoc