For runners, getting back to running postpartum can be quite the uncertain journey. When is too soon? Why can't we just start running ASAP? How should we train to get back to running form? What are the risks to our body? Amanda and I talk ALL about these things in this podcast episode! She is currently on a committee with the APTA to create the first of its kind postpartum running guide backed by the best available evidence/research and she's sharing her expertise with us!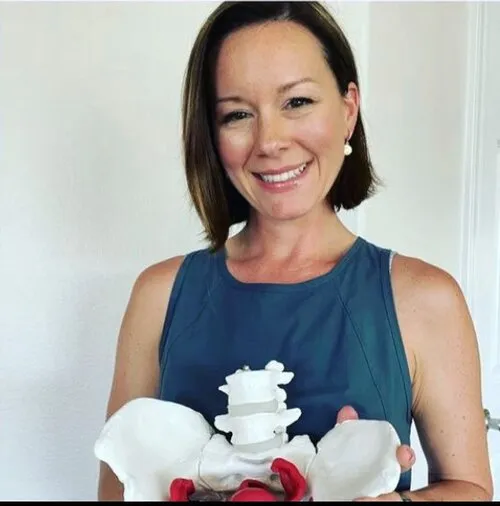 Dr. Olson earned her Bachelor of Science degree from Pacific University in 2005, and a Doctorate Degree in Physical Therapy from Regis University in 2008, graduating as a member of the Jesuit National Honor Society. She holds a Certification of Achievement in pelvic floor physical therapy (CAPP-PF) through the APTA, and the Pelvic Floor Practitioner Certification (PRPC) through the Herman and Wallace Pelvic Institute. She is also a certified Stott Pilates instructor and running coach, which she finds useful in curating treatment approaches. Dr. Olson has written several physical therapy continuing education courses, newspaper and magazine articles on women's health, pelvic floor dysfunction, and running. She is a core research member on the Clinical Practice Guideline committee to create guidelines for physical therapy management of Inflammatory Bowel Disease (IBD).
She is the president and chief clinical officer of Intimate Rose where she develops pelvic health products and education, and authored the book Restoring the Pelvic Floor For Women. She is passionate about empowering women and men with pelvic health issues including pelvic pain, incontinence, and pre and post-partum issues.
Links:
See Intimate Rose Products and get $5 off your order with this link: intimaterose.com/buffy